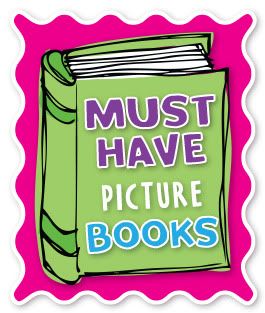 Linking up with Lindsey @
The Teacher Wife
for some book idea swappin! I absolutely love reading (...and buying) new picture books, so I couldn't resist!
So here are some of my faves...
(If you click on any of the images it will take you to Amazon to check out more about the text and/or buy it...I know...I am making it way to easy to spend money ;)
1. "Are You Quite Polite?" and "Smelly Locker" by David Catrow.
These are great for the beginning of the year when establishing rules, routines, and talkin' about good manners. The books are made up of a variety of familiar song tunes (like She'll Be Comin' Round the Mountain, ABC's, etc), but the words have been changed to reflect the theme. My kiddos think they are hilarious and so do I!
2, "The Student from Zombie Island: Conquering the Rumor Monster" by Michael J. Moorehead
A elementary school student actually wrote this book, which is one of the main reasons I love it. What a great way to show students that they can be professional authors. Also, the text is all about the dangers of spreading rumors and gossiping. Great community building text!
3. "The Giving Tree" by Shel Silverstein (English/Spanish Available)
Anyone can come in to my room and ask my students what their teacher's favorite book is and all in unison will tell you it is this one. I just think this book can be used in so many ways, from teaching how to be selfless and give to others to all about natural resources and how we can use them to an author study text. I just love it so!
4. "Miss Nelson is Missing" by Harry Allard (English/Spanish Available)
One of my favorites to remind my kiddos what an amazing teacher they have ;). I like to bring it out during those times when I just feel like no one is listening!
5. "Smelly Socks" by Robert Munsche (Available in English/Spanish)
Hands down one of the funniest stories I read all year. I could read it ten times and my kids would still laugh after each one. The main character is so dramatic that is makes a great story for utilizing expression, and its' a good one to work on building fiction retelling.
There you have them. Top 5....it was tough to choose! Anyone use these picture books in your classroom as well? And love them like I do? I would love to hear how you use them!